September GMM: Community Roundtable
The Junior League of Norfolk-Virginia Beach is excited to welcome community partners to the September GMM. Partners will share information about their organization, relationship with the JLNVB and upcoming events for the year. We are thrilled to have this opportunity to learn and acknowledge the growing partnerships that we are building through service to each other and to our community.
King's Daughters Milk Bank at the Children's Hospital of the King's Daughters: Dr. Michelle Brenner, Medical Director
Dr. Brenner is a pediatrician and a breastfeeding medicine specialist. She and her partners at General Academic Pediatrics supervise 66 pediatric residents and 150 EVMS medical students each year in outpatient pediatrics.
Dr. Brenner serves on the CHKD Children's Health System Board of Directors and as the medical director of the King's Daughters Milk Bank.
Dr. Brenner completed a fellowship in Integrative Medicine at The Arizona Center for Integrative Medicine and presents two annual breastfeeding workshops at the American Academy of Pediatrics National Conference and Exhibition.
Members of the Junior League of Norfolk-Virginia Beach staff milk drop off locations.
The Union Mission: Jill Gray, Women's Shelter Administrator, and Linda Jones, Public Relations Director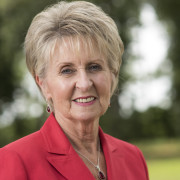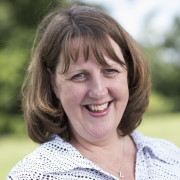 Mission is dedicated to serving the poor and homeless people in the Hampton Roads community. Their emergency shelter and life-saving rehabilitation programs provide a safe haven, hot meals, clean clothing, and a second chance to over 350 men and women in their care.
Foodbank of Southeastern Virginia and the Eastern Shore: Kimberly Bracey, Communications Manager, and Rebecca Denny, Corporate Partnership Coordinator
Since 1981, the Foodbank of Southeastern Virginia and the Eastern Shore, a member of Feeding America™ and the Federation of Virginia Food Banks, has been providing food for hungry people throughout Southeastern Virginia and on the Eastern Shore. Over 15 million meals have been distributed through a variety of programs, such as a Mobile Pantry, a Back Pack Program for school aged children, community gardens, and Foodbank Friday Distributions. From fresh produce donated by local gardeners to large-scale child nutrition programs, the Foodbank helps people all over Southeastern Virginia and the Eastern Shore who are hungry.
Park Place Child Life Center: Carolyn Clark, Executive Director
Park Place Child Life Center transforms the lives of children in the Park Place neighborhood of Norfolk through arts-base
d programs designed to advance literacy and encourage a lifetime love of learning. For decades, the Park Place neighborhood in Norfolk, Virginia has been challenged by poverty. Many families who live there often have to choose between food and medicine, rent and heat.  
In 2004, a few people with a heart for those children opened Park Place Child Life Center. Today, the center has a track record of transforming the lives of Park Place children through arts-based programming designed to advance literacy and encourage a lifetime love of learning.
Through support from donations and hundreds of volunteers, they are able to give the children of Park Place the same access to arts and cultural activities that children in more affluent neighborhoods have.
Park Place Child Life Center also provide the children with free:
Homework assistance

Music, visual arts, and performance classes

Reading and math practice

Nutrition

Summer camps

Recreational activities

Field trips
St. Mary's Home for Disabled Children: Carlton Farmer, Community Liaison
St. Mary's Home in Norfolk is a special place full of love and laughter, where children and young adults from all across Virginia live, play, go to school and receive complex, professional, around-the-clock care in a nurturing, comfortable environment to help them achieve their fullest potential.
St. Mary's is a long-term pediatric residential care facility dedicated exclusively to children with severe physical and intellectual disabilities and one of only about 100 facilities of its kind nationwide. Staff provide medical, therapeutic, educational and recreational services for as many as 92 children and young adults, ages newborn to 21 years. With the opening of The Albero House in 2013, St. Mary's also can care for up to 12 adults older than age 21.
Girl's on the Run South Hampton Roads: Ellen Carver, Executive Director
Girls on the Run mission's is to inspire girls to be joyful, healthy and confident using a fun, experience-based curriculum which creatively integrates running. Girls on the Run was started in South Hampton Roads in 2005 in two schools.  By the spring of 2010, that number had increased to 17, with 254 girls participating. In 2016, over 100 active  sites are serving about 2,000 girls.
Ellen holds a MA in Education Administration and Social Policy from Harvard University, a BA in French and Business from Sweet Briar College, and numerous certifications in youth leadership, team building, and school reform. She has worked with students for 30 years. Her scope of professional interests ranges from non-profit organizational advancement to youth empowerment. Of the many professional hats she has worn, her most inspirational experiences have been in leading students on domestic and international service-based learning projects. Ellen has co-authored a youth leadership curriculum for at risk high school students, and served on multiple non-profit boards. Ellen is balancing her administrative role by serving as a GOTR Coach. She is committed to work and play that promotes access to education, healthcare, nutrition and housing for all peoples, and is humbled by the power of young girls who are voices for social change.
RocSolid Foundation: Eric Newman, Chief Play Officer
Roc Solid Foundation builds hope for children fighting cancer by providing ways for them to temporarily escape the burdens of doctors appointments and treatments through opportunities to do what they do best – play.
The Roc Solid Foundation began nearly twenty years ago when founder Eric Newman was a child, much the same age as those the organization now helps, and was diagnosed with liver cancer. To the surprise of his doctors, Eric beat the odds and his cancer and has been in remission ever since. Sadly, two of his cousins were also diagnosed with various forms of cancer at young ages, and they tragically lost their battles, leaving an impression on Eric and driving his desire to "do something."
At the age of 25, Eric assembled a group of friends and organized a fundraiser for the Children's Hospital of The King's Daughters (CHKD) in Norfolk, Va. – the pediatric hospital that saved his life. The first ever "Night for the Fight" was a great success, and it inspired him to continue down the path of helping kids with cancer.